An Enthusiasm For The Word: The Life And Work of Fr. Simeon Daly, O.S.B.
Synopsis
Fr. Simeon Daly, O.S.B., served the St. Meinrad Archabbey Library from 1949 to 2000, forty-nine of those years as the head librarian. He was the first Roman Catholic president of the American Theological Library Association (ATLA) and the first Executive Secretary of ATLA. He was a seminal figure in the history of ecumenism in theological librarianship. During the life of Fr. Simeon many changes took place in librarianship, especially technology, and in religious and theological education. Fr. Simeon was not only a participant in these changes, he was a leader. In addition to his life as a librarian, Fr. Simeon had a very compelling life as part of the Benedictine community of St. Meinrad Archabbey, encompassing the period before and after Vatican II. He also had an active writing practice and in the later part of his life was persuaded to make much of his writing public. An Enthusiasm for the Word also contains an appendix of Fr. Simeon's stories and essays that did not appear in his book Finding Grace in the Moment: Stories and Other Musings of an Aged Monk (iUniverse, 2005). 
About the Author: Melody Layton McMahon
Melody has been the director of the Paul Bechtold Library at the Catholic Theological Union in Chicago since 2008. Though she has pursued her vocation in music libraries (Juilliard, Cleveland Institute of Music) and in a liberal arts setting (John Carroll University), theological librarianship has been a constant interest throughout her career. She has been an active participant in the Ohio Theological Library Association and the American Theological Library Association. Melody is involved in the Association of Chicago Theological Schools' Library Council and the Chicago Area Theological Library Association. In 2012, she was elected to the Board of Directors of the American Theological Library Association and in 2013, to the position of Vice-President.
Her own work as a librarian is strongly influenced by her belief that she has a vocation, is called by God to be a theological librarian. This call includes her love of Martha and the ideals of hospitality, some ideas from theosis, and the feeling that one way to mirror the image of God is to continue to grow in knowledge and to facilitate this in others.
In recent years, Melody's vocational interests have extended into writing, including numerous reviews and articles in Theological Education, Theological Librarianship, In Trust, and Catholic Library World. She co-edited an anthology of writings on theological librarianship (A Broadening Conversation: Classic Readings in Theological Librarianship, 2006) and edited Never Enough Singing: Essays in Honor of Seth Kasten, 2011. She is co-editor of CTU's online journal, New Theology Review and served as the Critical Reviews Editor for the online journal Theological Librarianship: An Online Journal of the American Theological Library Association. Melody has been a participant in a Lilly grant, Christians' Callings in the World, which involved over thirty faculty members from five institutions studying ways to educate ministers to equip parish members to carry out their own vocations. For this project, she began a website on vocation resources for lay people.
Melody is an evangelist for open access scholarship and is a regular presenter on the topic.  She teaches a course on writing and research at CTU.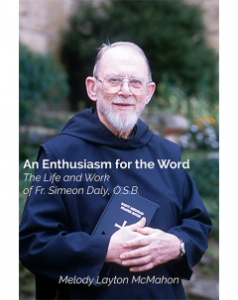 Copyright (c) 2015 Melody Layton McMahon
Details about the available publication format: EPUB
ISBN-13 (15)
9780986331022
Details about the available publication format: PDF
ISBN-13 (15)
9780986331015
Details about the available publication format: POD
ISBN-13 (15)
9780986331015
Date of first publication (11)
2016
Physical Dimensions
6in x 9in x .04in